Wiley - Evolve Or Be Extinct
While much of the album leans on a frenetic pace, there are moments of sincerity and clarity.
"Outside of Rap, I listened to a lot of Katy Perry, and I listened to Ke$ha. I listened to like different, really weird music. I listened to Black Eyed Peas, and just people who are not scared to go out of the boundaries I suppose." –Wiley
Wiley shared this information in a recent HipHopDX interview with Jada Gomez-Lacayo, which certainly rings true while listening to his latest offering, Evolve or Be Extinct. Unafraid to step outside of boundaries, Wiley is also often stuck making "really weird music."
Of course, that can be a plus for fans who've stood by the "Godfather of Grime" over the years. The experimental Electro "Scar," for instance, will resonate with fans of his up-tempo styling. Meanwhile, "Boom Blast" and "I'm Skanking" offer shots of fun aimed straight at the dance floor. The latter, a cut about dancing alone in one's room, is a dose of the offbeat humor Wiley can yield. While much of the album leans on a frenetic pace, there are moments of sincerity and clarity ("Customs"). Still, when Wiley shows he can rhyme with substance over energized production ("Immigration," "Cheer Up, It's Christmas," "Highs and Lows"), he's at his best.
But even longtime fans can admit there are times where Wiley slips. "Miss You" is certainly one of those times, a track that sounds an awful lot like a Hawaiian Punch jingle. Other tracks (i.e. "Link Up") are a reminder that Wiley was influenced by the likes of Ke$ha. "Can I Have a Taxi Please" also leaves much to be desired with a conversational theme that becomes dull. That lifelessness continues on "Weirdo," a cut that relies too much on repetition, a reminder that lyricism isn't what this album is mainly about.
With pitfalls and all, Wiley is still going strong as artists come and go. Evolve or Be Extinct is another example of why he hasn't left the game. He has something to offer fans of his brand of music - a brand influenced by an eclectic mix of artists. But for new listeners unfamiliar with his sound, accent and flair may be a tough sell.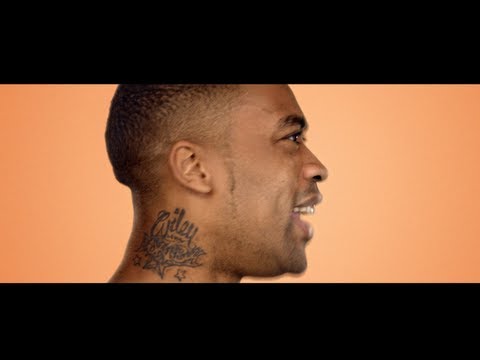 More ALBUM REVIEWS On HipHopDX