Exclusive: A Kendrick Lamar assisted Robin Thicke single rises fast, Game's posse cut single gets the video treatment and hardcore duo Twiztid release visuals for "Screaming Out."
Robin Thicke's Third Single From Blurred Lines Features TDE Star Kendrick Lamar
Robin Thicke's third single from his sixth studio album, Blurred Lines, is our most listened to track the first week of July with the help of a Kendrick Lamar verse. After the Pharrell and T.I. helmed lead single, "Blurred Lines," acted as Thicke's biggest career success, the R&B singer enlists Compton emcee Kendrick Lamar for one last single before the album drops next week. The song, which was released earlier this week, also features a 2 Chainz introduction (and later a verse) before launching into Thicke's sexually explicit verse. Kendrick's fourth verse follows the form of both 2 Chainz and Thicke when he raps: "I'm lookin' for you with a flashlight / I wanna feel what a real fat ass like / No injection, I learned my lesson / I walk it like I talk it, baby this pedestrian / Runnin' through your mind like Jackie Joyner."
Game's Jesus Piece Single Gets Visuals
The Game's Jesus Piece single, "Ali Bomaye," finally gets the video treatment more than six months after the Compton area emcee released the album itself. The video, which features the song's guests 2 Chainz and Rick Ross, also offers cameos from Chris Brown, DJ Khaled and more.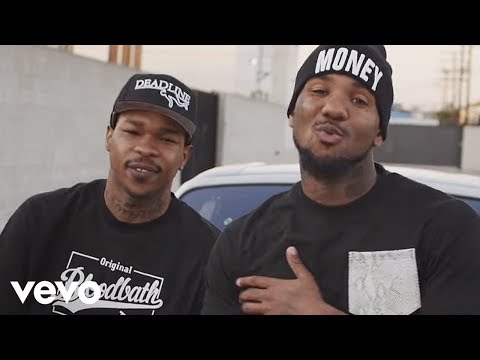 Hardcore Duo Twiztid Return With "Screaming Out"
After announcing the release of a fresh studio album, A New Nightmare, at the end of this month, the Michigan duo premiered their video "Screaming Out" on DX this past week. The face-painted, ICP affiliated pair also alluded to their ever present and supportive grassroots fanbase in an exclusive interview with the site, noting: "We like [Air Jordan shoes] and cars and bitches as much as the next person, but we also loved Horror movies, comic books, and other stuff like that. Instead of talking about what everyone else is talking about, we created a different lane. And for some reason it's just not as noticed or accepted by most media."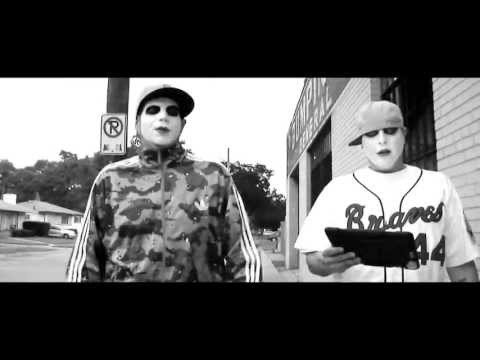 Three Repeat Tracks Top Our Week-End List Again
From Eminem's "Symphony In H" to the Nas assisted J. Cole "Let Nas Down" remix to a throwback Jay-Z and Beanie Sigel track, all three songs make our top ten for at least the second week in a row (a third consecutive week for both the Em and Jay tracks).
The Top 10 Most Popular Hip Hop Singles The Week Of 7/1/13
1. Robin Thicke f. Kendrick Lamar - "Give It 2 U"
2. Game f. 2 Chainz & Rick Ross - "Ali Bomaye" [Video]
3. Twiztid - "Screaming Out" [Video]
5. A$AP Ferg f. A$AP Rocky - "Shabba"
6. Kid Cudi - "Going To The Ceremony"
7. J. Cole f. Nas - "Let Nas Down Remix"
8. Beanie Sigel & Jay-Z - "Where Have You Been"
9. Joey Bada$$ - "LongLiveSteelo"
10. Jay-Z & Kanye West f. Frank Ocean - "Made In America"