ScHoolboy Q Says A Black Hippy Album Will Drop Once It's A "Classic"
During an interview with Karen Civil, ScHoolboy Q and Ab-Soul speak on their XXL feature, the Black Hippy album, and more.
Despite numerous labels releasing group albums this summer, Los Angeles rapper ScHoolboy Q revealed that Black Hippy won't be releasing their group album until they feel it's a classic project. During an interview with Karen Civil and KarmaLoop TV he explained that the group is more concerned with releasing an album that will "stick."
"When it's ready to be a classic," said ScHoolboy Q when asked about a release date for the Black Happy album. "[We're] not gonna just do it cause everyone else is doing it and everybody just want us to drop a project. We want it to be classic…We want our shit to stick, like classic."
ScHoolboy Q also spoke briefly on his solo album which he's already a couple of tracks into.
"[I'm] about five records in on my album. I think I got a couple singles ready. You never know until it's that time you know what I'm saying, but I got something," ScHoolboy Q explained.
Later in the interview Black Hippy's Ab-Soul gave his thoughts on the group's first big feature in XXL magazine. While Ab-Soul explained that he wasn't overwhelmed by the opportunity he did reveal that he was honored to be a part of it.
"It's not like overwhelming, if you will. But we grew up watching XXL too. Who didn't? You know what I'm saying? It's definitely an honor," said Ab-Soul.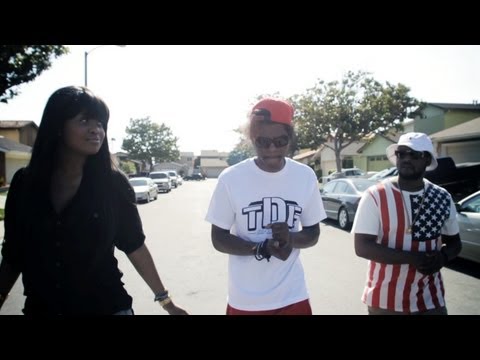 RELATED: Kendrick Lamar Talks Repping The New West, Black Hippy
More News On HipHopDX