Slept-On But Dope Hip Hop Songs From The Week Of 6/11/2012
Capone-N-Noreaga are back together again in hi-def, over Just Blaze production. The Living Legends make a poignant farewell party with founding member Murs, and DOV and Bekay do what rappers do.
This week's leading theme in the Sunday segment is group status. Two highly respected outfits from two different coasts are in transition right now. Both are seeing the challenges of juggling solo careers with the teams that they got on with. However, both teams, L.L. and C-N-N still keep the fans satisfied and good music coming in. Meanwhile, DOV teams with a DXnext alum for some Rap commentary. Fans win this week, with two strong visuals that mean more than any YouTube summary can ever say, and a track that's about the craft.
Living Legends - "Trojan Horse"
Admittedly, I've always been more of a fan of Living Legends member solo projects than the group stuff. However, this veteran Hip Hop collective has long inspired me as a unit for its hand-to-hand cassette tape approach to Hip Hop in the CD era, as well as their Radiohead-approach to recording some of the later stuff, in remote places. "Trojan Horse" is a deeply important video/song in LL's legacy. According to a recent Luckyiam interview with Fingers On Blast, it marks Murs' last group activity. As one of the most successful members of the group exits, this is pivotal to its future. But more than just a moment in time, the video shows why these emcees are fantastic, and why they truly pioneered the "DIY collective" that has come back into vogue with groups like Odd Future, Black Hippy and A$AP Mob. Now with lives of their own and in many cases, respected solo and side careers, the Living Legends make a USC/California-themed song, and show just how and why they survived the times. - Jake Paine (@Citizen__Paine)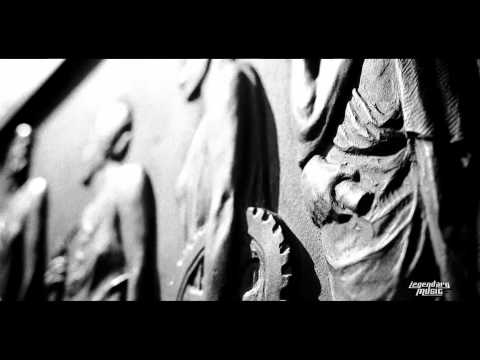 DOV featuring Bekay - "Ghost Rhymer"
This week 16-year old emcee DOV decided to blow the lid off of the debauchery, scandals and chronic apathy that trickle down from the faculty lounge to the hallways and classrooms of his Brooklyn high school. In recent years James Madison, dubbed "Horndog High" has leaned more towards Sodom and Gomorrah than Blue Ribbon and may be the only school in America to have the distinction of the term "eating box" show up on page one when Google searched. "Ghost Rhymer" shows that DOV isn't some kid going for cheap laughs, but rather an astute critic, equal parts socially concious rhymer and guerilla journalist detailing the madness going on inside his school and sounding far wiser than his years. Sure there are dick jokes but what could've been nothing more than some dopey punchlines airing out personal grudges becomes an indcitment of a whole system. DOV is actually serious about learning but at Madison the majority of the teachers, looking to protect their own asses, only cover material on the Regents exams, and that's when they aren't getting drugs from students, cracking racist jokes, exhibiting homophobic attitudes or getting caught by janitors face deep in...well, you get the idea. If you had to list the Hip Hop songs that put all the fake thugs on blast or offer self-congratulations for getting as many females into bed as possible we'd be here all day, but how many call out America's fake teachers and sexually reckless adults? We've heard those sorts of condemnations from KRS-One and Chuck D, but not from many kids still too young to drive. On "Ghost Rhymer" the details are so real (Swaztikas in the bathroom) and the descriptions so evocative (hallways that look like south of the border) that it doesn't matter that the names of the offenders are scratched out, everyone at Madison knows who DOV is talking about and those of us who don't get a clear enough picture. The anonymity of these teachers makes the song even more chilling for those of us that aren't in the know by creating the suspicion that this could be going on at the school of your son, daughter, brother or sister as well. "Ghost Rhymer" is a protest song for the "No Child Left Behind" era, the Instagram generation. More artists should follow its lead. -Michael Sheehan
Listen to "Ghost Rhymer" by DOV featuring Bekay
Capone-N-Noreaga - "My Alias"
Speaking of groups parting ways, a lot was said and speculated last year regarding Capone-N-Noreaga. Personally, I sided with the artists. The group made a sequel to The War Report, doing practically everything historically accurate, as the fans asked for... and those same fans didn't seem to be putting any money down to support the album. So both men focused on their solo careers, something they'd been doing since the '90s - through prison bids, bad contracts and all the challenges artists tend to face. When N.O.R.E. said C-N-N was on hiatus, fans were up in arms. And then they seemed to quickly forget. As a piece of N.O.R.E.'s Superthug film, "My Alias" flew out of nowhere. To me, this is exactly what I like. The video is filled with cameos, pretty ladies, multiple locations and more than anything, the group back in effect with tons of energy. I hadn't initially heard the cut on N.O.R.E.'s Crack On Steriods mixtape, so I was quite pleased to catch the visual earlier this week. Just Blaze laced the beat, and this cold air condition raps for a hot summer. - Jake Paine (@Citizen__Paine)
More News On HipHopDX