Illa Ghee Explains Rap's Return To Lyrics, Recalls Rhyming With Notorious B.I.G.
Exclusive: Mobb Deep's former classmate-turned-affiliate talks about his "Angeldust & Waffles" album, and explains how coming home from a 1990s bid confused him as far as Hip Hop's sound.
Known for his low tone of voice and his affiliation with Mobb Deep, Illa Ghee has been involved in New York's rap community since the early 1990s. He attended Manhattan's High School of Art and Design and befriended the duo before their rise to fame when they still went by the name Poetical Prophets.
Unlike Havoc and Prodigy who come from Queensbridge, Illa Ghee hails from nearby Brooklyn, New York. This, coupled with his low voice and streetwise lyrical content have made comparisons with The Notorious B.I.G. almost inevitable. In a recent phone interview with HipHopDX, Illa Ghee offered his opinion about the similarities between him and B.I.G., but noted he doesn't necessarily validate them: "I've been hearing that a lot lately that people think I sound like [The Notorious] B.I.G. I don't think so…maybe the tone or something, but I really don't think I sound like him." For what it's worth, the two were loose acquaintances during Biggie's rise to stardom. "We rhymed together a long time ago before he was even [known as] B.I.G."
Unfortunately for Illa Ghee, his rise to fame took a sudden turn for the worse when he was sentenced and sent to prison in 1996. While doing his time, both Tupac and Biggie died and the state of Hip Hop was changing. Illa knew it and familiarized himself with all of Hip Hop styles, from hardcore to conscious - or as he calls it "mixing ego trippin' with Hip Hop." "When I came home from jail, Hip Hop was all lyrical…All the stuff that I read [in prison] and the symbolisms and everything, I was putting that in my rhymes. And when I got home people were like, 'Yo, you need to dumb that down 'cause no one's going to understand you.'" He took that advice: to heart and began to emphasize his hardcore lyrical content to appease the fans. It's a bittersweet decision considering his dynamic lyricism. "To hear people like Jay Electronica, you know, do the same thing, it makes me think 'Wow, I didn't have to dumb myself down,' because there are people that want that type of Hip Hop…I've come to the realization that this is what the fans want from me."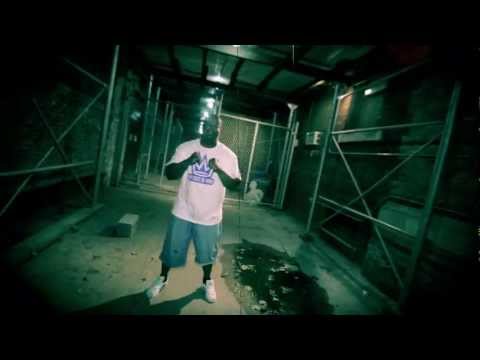 Ghee's post-prison relief came in 2004 when he appeared alongside Prodigy and Nina Sky on the track "Hold You Down" off The Alchemist's 1st Infantry LP, which ended up being the album's lead single. Since then, Illa has been busy working on his own material, including his most recent Soulspazm Records release Angledust & Waffles, a collaborative EP with producer Dom Dirtee that favors his hardcore sound, as heard in his track "Name Another Rapper."
Illa Ghee's diligence is evident even during a media frenzy surrounding Mobb Deep and a possible inter-group beef. "Right now, basically, I'm pretty much worried about Illa Ghee. I'm trying to get Illa Ghee stuff together, and I have no clue of what that's about so all I can say is no comment on that."
But Illa remains focused, with a new project already in the works. "The next project is Move Still, Lay Standing. It doesn't have a date yet, but that's my child. I'm really trying to put that together… I'm just trying to figure it out. I'm trying to get a couple of features together that people wouldn't expect and features together that people would expect." If the past eight years are any indication, Illa Ghee continues to rise within the Hip Hop world.

Purchase Music by Illa Ghee
More News On HipHopDX