Bobby Brown Opens Up About Sobriety, Music And Whitney Houston
R&B singer and one-time Murder Inc. collaborator Bobby Brown explains how sobriety influenced his upcoming album, and he drops his verse from "On Our Own."
Despite dropping his own 16-bar verse from the Ghostbusters 2 soundtracks "On Our Own," no one is going to mistake R&B singer Bobby Brown for an emcee. But through tracks like his "Thug Lovin'" collaboration with Ja Rule and his reign in the New Jack Swing era, Brown hovers around Hip Hop's periphery. As such, the former New Edition member joined Peter Rosenberg and K. Foxx to discuss—among other things—a series of past addictions that had emcees name-dropping him for all the wrong reasons.
"Being seven-and-a-half years clean from narcotics, I think God has made a masterpiece," Brown explained to the Hot 97 co-hosts. At one point, Brown's drug-related arrests were so commonplace, Pimp C referenced Brown and his late wife on "The Game Belongs To Me," rhyming, "I got Bobby by the pound / Whitney by the ki…" Similarly, on Kanye West's "So Appalled," Pusha T joked, "Aspire for more / Them kilos came / We gave you Bobby Brown jaw…"
"I don't smoke weed…no crack, no heroin, no coke, no nothing," Brown added. "Alcohol was not a trigger for me—loneliness was. I was married, but I was still lonely at the same time. I'm gratefully recovering from that."
Brown explained that the criticism doesn't bother him, because he feels he is a good parent. And he denied any rumors of a rift between himself and Bobbi Kristina—the child he fathered with Whitney Houston. It's fairly safe to assume Brown's rhyming days are over. But in the full interview below, Brown and Rosenberg run through the verse from "On Our Own."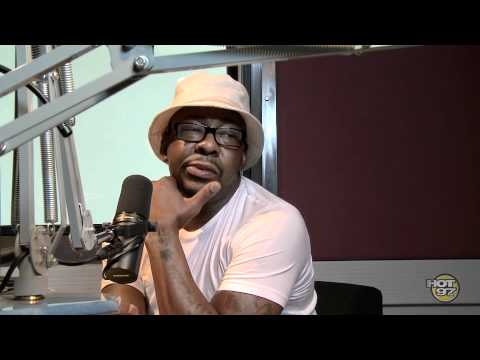 More NEWS On HipHopDX