Hit-Boy Says He Looks Up To Scott Storch, Releasing "Jay-Z Interview" In June
Producer Hit-Boy speaks on his new record titled "Jay-Z Interview," reveals why Scott Storch inspires him.
While G.O.O.D. Music producer Hit-Boy has garnered much fame for his production skills, in a recent interview with Noisey he revealed that a lot of fans may be shocked to hear that he raps as well. In fact, the producer will be releasing a rap record in June which he has intriguingly titled "Jay-Z Interview."
"A lot of people don't know I rap. That's my next thing. The first joint I'mma drop is actually gonna be next month, 'Jay-Z Interview.' I'mma drop it on my birthday," Hit-Boy explained. "I had that title for maybe six to eight months and I was like 'I need to write a song called 'Jay-Z interview.'' I had a couple of beats that I thought would've worked, but then I linked up with Bink! randomly. We were both working on Keyshia Cole's project…I ran up on him like 'I'm a fan yo. I want you to hear some of my stuff.' He heard my rap stuff and was like 'Yo, I'll give you whatever.' And he sent me some ill beats and one joint just connected. I'm like as soon as I heard it this is 'Jay-Z Interview.' It just had that Blueprint-esque feel."
And the "Jay-Z Interview" song title has already received the cosign from Jay-Z who Hit-Boy says "loves the title."
Hit-Boy made another interesting reveal during his interview with Noisey when he named Scott Storch as one of the producers he looks up to and is inspired by.
"I really look up to Scott Storch," said Hit-Boy. "When he was out he was doing 'Me Myself & I' for Beyonce but then he could go do 'Lean Back.' One is a R&B ballad and the next is a club track. One of the hardest club tracks we've ever heard so that was my inspiration to never sound the same."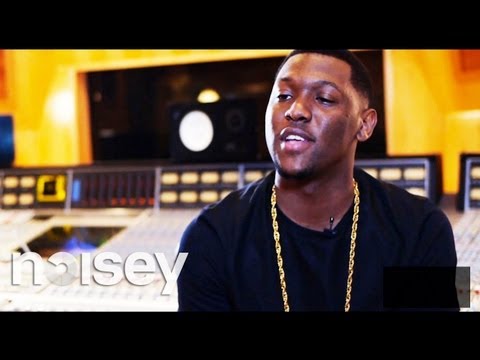 RELATED: Hit-Boy Speaks On Producing "Theraflu" For Kanye West
More News On HipHopDX