A$AP Rocky Speaks On Paying Homage & Hip Hop Bias
A$AP Rocky explains why he's different from some of his peers, and what biases he believes exist in Hip Hop.
A day after his performance at the House of Blues, A$AP Rocky went to WGCI Chicago's "The Morning Riot" with Tony Sculfield, where he discussed embracing the generation of artists that came before him.
"That's the thing about A$AP. We're a collective," explained Rocky. "Basically, we embrace the essence of 90s Hip Hop, the pioneers that did it before us."
"That's why the old heads mess with us young cats," he added. "'Cause young cats, they ignorant and they don't even acknowledge the fact these guys paved the way for young cats like us to be able to do what we do. And they don't realize that subconsciously they were influenced by these people and they grew up on these people, and they just feel like they don't have to pay no homage."
A$AP Rocky went on to explain that various biases are the biggest problem in Hip Hop. "I feel like Hip Hop is one of the most biased genres. It's hypocritical - it can be. They discriminate against people who don't necessarily come from bad, poor living situations - poverty. They discriminate against gay people. They discriminate against people that didn't have to go through the same circumstances that they had to."
"They're missing the point. Music is supposed to inspire. It's not just about, 'Oh, I came from the hood.' ...That's nonsense."
Watch the interview below, spotted at fakeshoredrive.com: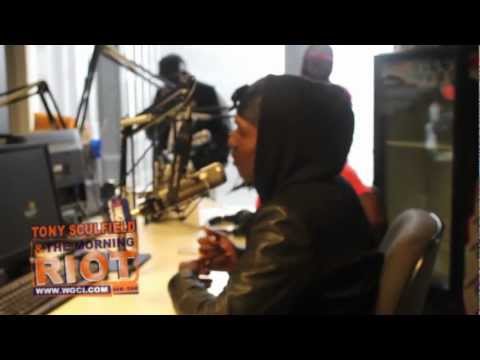 RELATED: L.E.P. Bogus Boys Perform With A$AP Rocky Despite Ban
More News On HipHopDX