Nas Continues NFL Draft Campaign With Verse In Commercial
"Where Are They Now?" will take on new meaning as Nas does another NFL Draft spot, rhyming about Andrew Luck and RG3.
Just days after Nas appeared on a remix to Gary Clark, Jr.'s "Bright Lights" for the NFL Draft campaign, the Queens, New York emcee is going a step further. New television commercials find the Def Jam Records artist rhyming about top draft prospects, including Stanford quarterback Andrew Luck and Baylor quarterback Robert Griffin, III.
The NFL Draft begins today (April 26) and will run through Friday (April 28) at New York's Radio City Music Hall.
The video is below: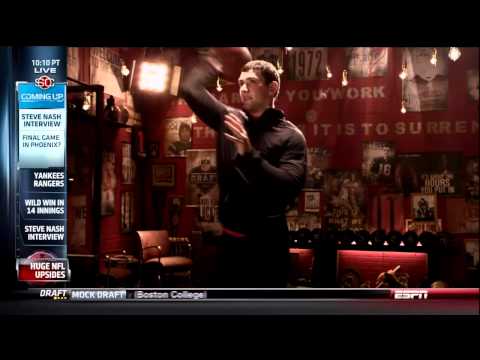 RELATED: Nas "Life Is Good" Release Date, "Daughters" Single Cover Art
More NEWS On HipHopDX