T.I. Confirms B.o.B & Taylor Swift Collaboration
B.o.B nets a collabo with Taylor Swift for his upcoming album.
B.o.B and T.I. have both performed with Taylor Swift during her live shows, but their collaborations extend beyond the stage. During an interview with Fuse, B.o.B tried to play coy about a potential duet with T. Swift on record, but Tip all but confirmed that they've already laid down a track together.
"I can neither confirm nor deny such allegations," said B.o.B. "I can. I heard it," added T.I. "Taylor's extended Hustle Gang. She's a part of the crew. She just ain't got her dog tags yet, but she's a part of the crew now."
Bobby Ray explained how the collaboration came to be, stating that she came down to Atlanta, Georgia where the magic happened
"She came to Atlanta and she hit up Grand Hustle," he said. "I wasn't there. Tip was there and I eventually linked with her in Dallas and the rest is history."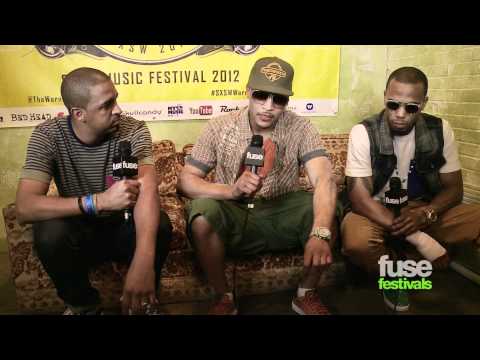 RELATED: B.o.B. Dismisses Short-Lived Feud With Odd Future's Tyler, the Creator
More News On HipHopDX