Smoke DZA also explains what DZA stands for.
Smoke DZA recently chopped it up with ThisIs50.com, explaining how he came up with his rap moniker. Stating that it was inspired by Smokey's character from Friday, DZA also revealed that the latter half of his name stands for "Dream Zone Achieve."
"I got the name Smoke from Friday. I was influenced by that growing up, the character Smokey and shit. It was actually Smoke Dog and the 'Dog' turned into DZA from 'for shizzle my nizzle.' That shit just stuck with me," he said. "The acronym we've got for DZA is Dream Zone Achieve. I thought about that shit like four or five years ago."
DZA also updated on his upcoming project Rugby Thompson, which will be entirely produced by Harry Fraud, and said that he's about to embark on a few tours.
"I got a new tape called Rugby Thompson, all produced by Harry Fraud. I just got off the road," he said. "I'm 'bout to go back on tour, the Jet Life tour with Spitta. I got my own little 30, 40-city tour."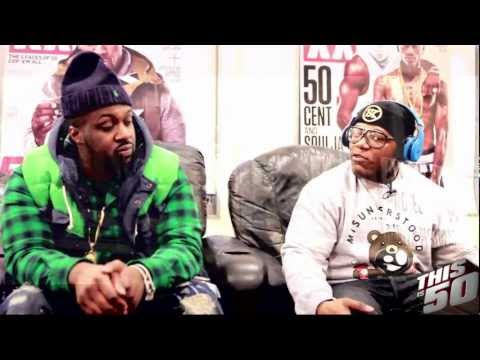 RELATED: Smoke DZA Performs With ASAP Rocky, ASAP Twelvy & Freeway In New York City