Eminem & Lil Wayne Perform "No Love" In Sydney, Australia
The rap titans graced the stage together while performing Down Under.
After performing in Melbourne, Australia yesterday, Eminem and Lil Wayne took the stage for the second date on their Australian tour in Sydney.
During the gig, the rap titans graced the stage together to perform "No Love,"
the third single off Em's 2010 album Recovery. Though they didn't appear together in Melbourne, the two joined forces during this gig, which occurred at the Sydney Football Stadium.
Watch the footage below (via HHNM).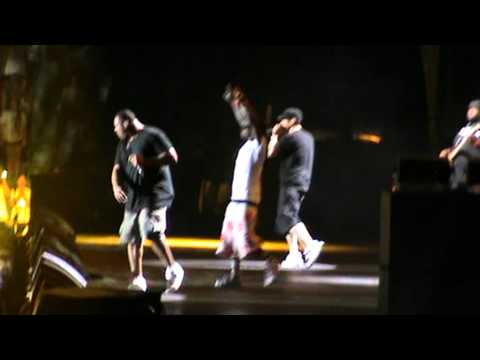 More News On HipHopDX