J. Cole Addresses Jay-Z Vs. Lil Wayne Beef, Says He's Begun Work On Sophomore LP
The Roc Nation rapper speaks on who he thinks is the better rapper: Hov or Weezy.
J. Cole hasn't gotten involved in Jay-Z's on-wax beef with Lil Wayne, and he continues to take the neutral route. Speaking with DJ Absolut, the Roc Nation rapper explained that he doesn't have an opinion on the situation and that it isn't even a big deal.
"I don't really have too much perspective on that. I don't think that's a real thing, like a real issue. I don't even think they both wake up thinking about that situation," he said. "I don't think it's about being the better emcee. They both do two different things. Obviously, they're both great. Jay-Z's been greater for a longer time, but they both great."
After nabbing a number one debut with Cole World: The Sideline Story, Cole isn't slowing down, revealing that he's already begun work on his sophomore album and is anticipating producing for other artists. "Man, Cole World: The Sideline Story right now, but I'm already working on album number two. I'm on tour right now, I'm producing for other artists. It's coming man. I got a long way to go, plan on being here for a long time."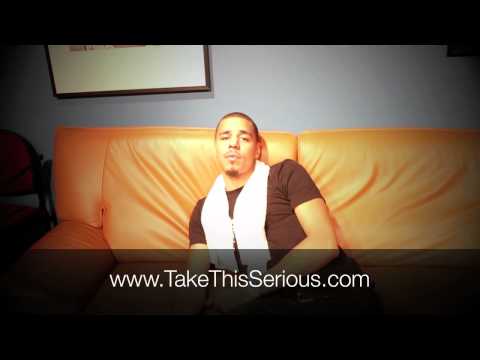 RELATED: J. Cole's Debut Reaches #1 On Charts, Sells Over 217K Units
More NEWS On HipHopDX