Jizzle weighs in on how the game has changed since his dropped his 2005 debut.
Young Jeezy is currently gearing up for the release of his oft-delayed album Thug Motivation 103: Hustlerz Ambition, dropping September 20th. During an interview with Richmond, Virginia's 92.1 FM, the Snowman revealed that the LP has only a few guest appearances so that the music can be "timeless."
"I did a lot of joints by myself. I got a few guest appearances on there. I don't want to let the cat out the bag," he said. "I try to do timeless music. I feel like this is one of those albums that's going to be timeless. That's why I try to make sure the features made all the sense in the world."
He also reflected on the state of Hip Hop, noting how the game has changed since he dropped his 2005 debut Let's Get It: Thug Motivation 101.
"It's definitely a different game than five, six years ago. It's more of a hustler's game now. I feel like the streets is rap these days. It's like being on the block in the cars. As far as music goes, I don't think the corporate world understands this is our culture. Music connects the dots, it's around the world, it's a universal language. Sometimes, the executives try to take advantage of the culture. It ain't a day job, this is real life."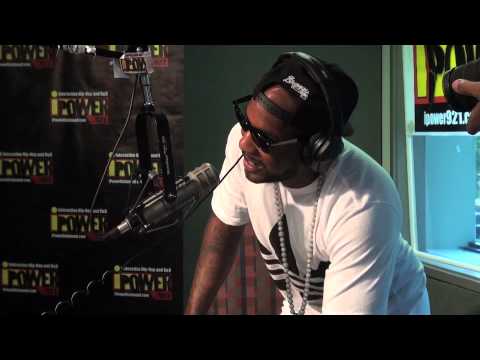 RELATED: Young Jeezy Reveals Producers For "TM103," Speaks On "The Real Is Back 2"