Blacastan Explains Having Two Versions Of "The Master Builder II," Army Of Pharoahs' Next Project
Exclusive: The veteran New England emcee reveals getting Doo Wop and DJ Peter Parker on his retail project, and learning from Apathy over the years.
Not every artist has the guts to say they're not that unique, yet Blacastan has no problem with such a confession. This Hartford emcee is far from cookie cutter but he is secure enough in his craft that to admit there are traces of his most prominent influences in his own music today.

Fresh off the heels of his most recent project, The Master Builder II, Blacastan explains how doing time got his career off to a serious start and takes DxNext on a journey highlighting his personal musical influences, his current state of affairs and issues a warning to Soulja Boy fans. By the way, if you are a Soulja Boy fan you might want to skip to the end right now.
Listen to Blacastan featuring Reef The Lost Cauze - "Just Don't Know"

Getting Serious With Time: "I've always been into Hip Hop since I was a kid and it's really just a part of my fabric and my being as a person. Hip Hop has always been like the soundtrack to the good and bad of my life. I was rappin' since the end of grammar school and stuff but nothin' really serious. I was about 15 when I got down with a crew and we was rappin', that was like my first introduction to makin' music but even that I didn't take too seriously. As a teenager I went away and did time. When I was locked up I really started to hone my skills within Underground Rap. I came up in the inner city, always dabbled in Hip Hop but never really took it serious until I went away."

Home Base: "Connecticut is basically where I was raised and where I still live right now. It's a good thing being from Hartford 'cause when you start really doin' your thing people notice because it's not oversaturated. You still have to branch out to like New York, Boston and abroad. I've been to Canada and Australia and I've had real good opportunities to do that through the DemiGodz."

Wu-Tang Clan Made Me Do It: "Bein' a Hip Hop listener you got Run-DMC, the Beastie Boys, LL Cool J, KRS-One they are the guys that I first started listenin' to. I would listen to like KRS-One, LL Cool J, Run-DMC and the Beastie Boys and all of that is like pretty cliché because those were the popular influences in the mid to late '80s but I was a kid listenin'. I wasn't really embodying the music until like the early '90s when you had dudes like Pete Rock & CL [Smooth] and Gang Starr which is like a heavy, heavy influence on what I do. Then Wu-Tang [Clan] came and that was it! When they came I really wanted to rap."
Listen to "Black Magic" by Blacastan (Audible Doctor Remix)

The Sound Of A Melting Pot: "I will go against what every other artist would say; I wouldn't say that I'm truly unique because there's a commonality in all music. I would imagine there's millions of rappers that listened to the same thing that I listened to. Comin' up you're like a melting pot of everything that you consume. Kinda' like 'you are what you eat,' that's what is with Hip Hop you are what you listen to. If someone listens to me they're gonna hear Raekwon in me, they're gonna hear LL Cool J in me, they're gonna hear all these different elements in me. I like to think that I sound like everything from the '90s. The unique element is probably that everyone's story is different. Now, in today's market and the school of emcees that I'm comin' up with I'd like to say that I'm one of the last great storytellers of the recent generation."

Building Plans: "The official release date of The Master Builder Part II was March 13th 2012. My debut record came out in like 2010 and I realized that time was goin' by. In 2011 I was featured on over 30 records so I stayed relevant through guest appearances through 2011. Then I realized like, 'Woah! I don't have an official project scheduled to come out any time soon.' So the records that I was stackin' up for my album I was like, 'Fuck it! I have to put some work out here.' I was like, 'We did the Master Builder Part I in 2009 why don't we do a Master Builder Part II?' So I scratched the album that I was puttin' together and I gathered up pretty much the best music that I had and I slapped it together and said, 'Why don't we just do this as a mixtape?'"

Two For One: "The reason it's a double disc and we have an album version and a mixtape version is because in today's market kids aren't too hot on havin' mixtapes with deejays scramin' all over it although when I was comin' up it was a dope thing. On the album version there's a couple exclusives that are not on the deejay version."

Hooking Up With DJ Peter Parker And Doo Wop: "[DJ] Peter Parker who's a radio personality in Maryland right now was like, 'I'm feelin' what you're doin'. Send me records and let's put it together,' and he was like, 'One thing you're gonna need a deejay.' I was like, 'You're right if we do a mixtape we're gunna need a deejay.' Immediately, me bein' a '90s-centered dude, I was like, 'Wow! It'd be amazing if we could get [DJ] Clue but Clue is really huge would he do this?' He was like, 'You need a better fit than that. You need more of a niche deejay that lives in the '90s-type of style,' and then the name Doo Wop came up. Doo Wop was already like a personal friend of his so he bounced some records off of Doo Wop and he liked what we were sendin' to him so much that he actually rhymed on the intro to the Master Builder Part II and he agreed to do the project."

Where To Shop: "You can get a copy through undergroundhiphop.com, amazon.com, iTunes obviously. Physically, you can go to Newbury Comics which is big in New England area, Boston, Rhode Island, Connecticut, and so on. Amoeba might have it on the West Coast. Just like a bunch of obscure mom and pop places. A lot of the big distributors didn't touch it but they're not touchin' a lot of indie stuff these days anyways. I think you can back order from Best Buy or somethin' but it's not on the actual shelf."

The Visuals: "We got a couple videos and we got another video getting' ready to drop. We got "The Booth" produced by ChumZilla from the DemiGodz out now and that got about 12,000 hits in a couple weeks. We got a video for "The Villain Part Deux" and we got "Funny Faces" getting' ready to drop."

Growth Of An Emcee: "I'm a lot more polished now on The Master Builder Part II and I'm a sharper emcee. I'm thinkin' a little more deeply and I don't necessarily just go with what comes to me now, but I sit and think through the process of writing. It's a lot more professional I would say. When I first started out I didn't even know how to write a 16-bar verse. So now I know how to structure a song to make the record, I know how to pick the right beats and how to capture the right feeling. I've grown as a composer and a writer so everything's a little more put together."

What The Near Future Holds: "What's comin' up next is like the DemiGodz record is comin.' I have my records gathered up for the sophomore project and I'm workin' more closely with Apathy this time around and I'm takin' direction from him. This sophomore record is gunna be a real deal record. I've been submittin' verses for the Army Of The Pharaohs record which should be comin' hopefully by the end of this year."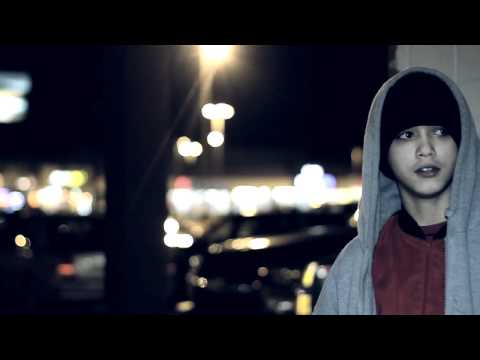 The Label And Labelmates: "Right now I'm on Brick Records out of Boston and they're the label that gave guys like Termanology and REKS their first shot, Statik Selektah, 7L & Esoteric … the list goes on. Anybody out of the New England area has pretty much come through Brick. It's an honor to be in a situation with Brick and they've definitely helped me to develop a career."

Special Moments: "There's many gifts that have come along with this like bein' on Sirius Satellite Radio, being respected and taken seriously by my peers, meetin' DJ Premier like that's what I grew up listenin' to, just bein' in a room with them and havin' them sayin' they love what I'm doin' that's priceless. Havin' a fan knowin' the lyrics to your song; I could go on and on. I can't lie goin' to Ontario, [Canada] was crazy. I can't believe that comin' from the background that I came from and never ever leavin' my neighborhood, gettin' in trouble, droppin' out of school, seein my moms just drugged and all the negative stuff for the first half of my life somebody's havin' enough interest in me to pay to fly me to another country and to pay me to rap in front of a sold out venue."

Hard Times: "In the course of me recordin' Me Against The Radio, the first project I ever did, my mom passed away. It was real rough because my mom and I had a distorted relationship earlier on and she wasn't my favorite person in the world. Right when we started to get to a point where we were like mending our relationship she passed away. I remember leavin' the hospital and goin' to the studio just filled up with emotions and bein' in the booth and just rappin'; puttin' everythin' I had into the music was like therapy. I went through another hard time too; I was with my ex-wife for like seven years and through Hip Hop and puttin' music first over time she got tired of bein' second. I went through a real hard split up but I kept goin' with the music which was the only thing I had. Everything else can fail but as long as I'm able to do music it's positive."
Listen to Blacastan featuring Emillio Rojas, Outerspace and V-Zilla "Sand Storm"

Warning-Soulja Boy Fans Should Refrain From Listening: "If you don't like boombap Hip Hop, like that '90s feelin', if you don't like real Hip Hop and you're into shiny rap and bubbly rap just do yourself a favor and don't pick my record up. I don't even know what's out there right now but I keep thinkin' about Soulja Boy 'cause it was like the last atrocity in Hip Hop; if you like that don't even bother!"
Purchase Music by Blacastan
Purchase Music by Army Of The Pharoahs