Macklemore Chronicles Recent Successes, Work On New Album With Ryan Lewis
Exclusive: The Seattle emcee discusses his early beginnings, his upcoming album with producer Ryan Lewis, and why gaining recognition can be a gift and a curse.
With over a decade of time and energy devoted to his artistic craft, Seattle rapper Macklemore (born Ben Haggerty) has seemingly gone through phases to get to where he is now. From the 17-year-old version of him (known then as Professor Macklemore) on Open Your Eyes to his 2005 regional breakthrough debut The Language Of My World, and more recently his duo projects with fellow Washingtonian producer Ryan Lewis (The Unplanned Mixtape and The Vs. EP, respectively), the 29-year-old has creatively grown leaps and bounds since his high school demo tape.

His penchant for enlightenment and storytelling within his lyricism is arguably his greatest asset, whether it be about cultural consumerism ("Wings"), past bouts with substance abuse ("Otherside") or a jubilant take on his ancestral heritage ("Irish Celebration"). It's a sincere connection that goes beyond a verse filled with witty punch lines, and it's likewise been one that has turned skeptical critics into believers. More importantly, this sincerity has created a following of fans that have in turn devoted themselves to Macklemore.

Speaking with DXnext, Macklemore described his early education as a rapper, the chemistry between him and Ryan Lewis in the studio, and whether their next project is bound for a major label. A recent recipient of the XXL "Freshman 10" treatment, Macklemore also shared his thoughts on the praise and backlash that comes with the achievement.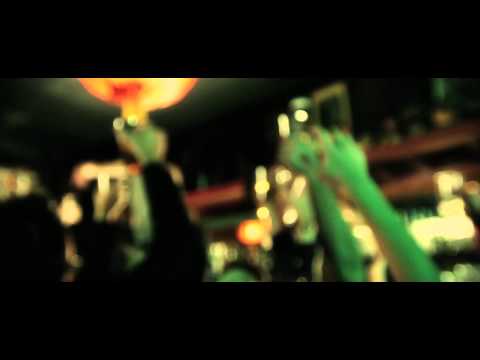 Planting The Hip Hop Seed: "I was really just infatuated with Hip Hop and always wanted to be on a stage. So by the time I got to 14, 15 years old, slam poetry and open mics were really big at the time. That was part of my first initial upbringing, along with freestyling. There was a lot of writing raps, but there were also a lot of freestyle sessions in school and skipping class and going out and freestyling. That was a part of who I was, and that was the beginning of my artistic career."

Learning From His First Project, Open Your Eyes: "What it really taught me was, for one I had a crew back in the day. Everyone starts out with a crew, and I think what that period really taught me was that if I wanted to do this, I had to do it on my own. I was the only person I could really count on. Having a bigger collective is important, and having a community is really important, but I found if I wanted to really make it happen, if I wanted to put out music, do shows and put out an album, I couldn't rely on anybody else.

I also had to have discipline. I started making my own beats, I started recording myself, and I saved up money and bought equipment and hustled really hard to get that first album out. It really taught me a work ethic that I think I kept up to this day about putting in the time and energy, and you'll eventually get the results you're looking for if you keep going."

Early Success Within An Art Form: "Any time that you're an artist and you're watching other people be successful, there's gonna be comparison. In our purest state we shouldn't compare ourselves to other people, but any time you want to be where someone else is at, the ego will be at the root of it. And you're in a place of fear. Are people going to connect with this? Will I be able to live off of my art? Will I have to give it up and get a nine-to-five? Which is something I didn't want to do. There's a lot of fear involved, and I think particularly with [The Language Of My World], it was a piece of music that I put a lot of time and energy into and there was a lot of unknowns. And there's still unknowns; there's always going to be unknowns as an artist. But if you can just get back to the root of why you do it, then it's really not about making money. It becomes a form of expression, and the art will be more pure in the end."

Finding Sobriety Through Music: "With my drug use came stagnation with my music, and my main motivating factor in terms of getting sober was to be able to make music. That was always my motivation to get sober, and I knew I couldn't do both. I couldn't get loaded and then still be creative. I don't think I ever threw in the towel. There was never a point where I thought, 'I'm done with music, I'm just gonna be a drug attic.'"

On His Production/Creative Partner Ryan Lewis: "[He's] like my brother at this point. We're with each other every single day. He works extremely hard, and he's just a talented guy. He puts in hours that make him an amazing producer and a phenomenal thinker. He has a level of creativity in all aspects that I really admire, and I think we work really well together in that regard. We're both visual artists as well. He does videos, he does photography, he does graphic arts on top of the production, and I have my hand in a lot of that stuff too, so to be able to work together is a blessing."

Making The XXL Freshman 10 Cover: "It was very surreal. Ever since XXL has done that, it's something that I've dreamed of being on and being a part of. And just the amount of exposure that comes with it; the talk, the controversy, everything that comes along with that list. It's a big moment, and it's a big cover for Hip Hop in general. I felt an immediate sense of gratitude, and I felt like it was a win for not only myself and my camp, but more so for the Northwest, particularly Seattle. We've always been casted as this city that isn't known for Hip Hop music except for Sir Mix-A-Lot. We're known for coffee, we're known for rain and we're known for Nirvana. But in terms of Hip Hop music, we haven't really been on the map since Sir Mix-A-Lot. It felt like a moment for Seattle, the fact that an artist from Seattle was on the cover. It was a proud moment for me because I feel like we deserved it. And hopefully it will open up doors for other people here. I think that there's amazing music coming out of Seattle, and I think there has been for a lot of years. Some of my favorite music comes from Seattle."

Still, A Crabs-In-A-Bucket Mentality?: "There's a lot of camaraderie in Seattle; but there's also a lot of division. I think that's something interesting with the XXL [cover] because there's immediately going to be people that congratulate you, and there's immediately going to be people that feel you don't deserve it, or somebody else deserves it from Seattle. That's just human nature man, it's gonna happen. Since it got announced, it's been interesting to watch. Often you don't hear it to your face, its more hearsay in a general context that people are hating. You don't actually see the hate. But for me man, hopefully it's a motivating factor for other people in the Northwest."

Connecting With Fans On Tour: "It's still crazy to go places you've never been before, like North Carolina and Atlanta and Toronto and sell out shows. That's always been my dream, to see these kids that you've never met before screaming every single lyric along with you through the entire performance. It's just amazing. But you try not to get used to that. That's one thing about music and one thing about life is impermanence. I don't ever want to get to a point where I'm expecting that.

I know that we have a lot of work still to do, to make a great album to the best of our abilities, to make something that is timeless. And to continue to write songs that people connect with. I've always felt comfortable on stage, and I live for that. That's probably my main motivating factor to make music and it's where I have the most fun doing it. I just hope that it continues man. I don't ever take it for granted, I try to be grateful and really appreciate whatever an audience can give me. I just take that and am appreciative of it."

On The New Album: "I can't really put an exact percentage on it. I think that we're definitely over halfway done, but I don't want to rush it. I know that there is a timeliness to it, and I would really love to have it out by late spring to early fall, and that's what we're shooting for. But the longer that we're in the studio, the more I realize that some things just take time. By being independent artists, we're at more of a liberty to take our time. We don't have a major label saying we need this record by March 15th or something like that. This is something that we want to make as perfect as it can be. I think that sometimes you hit streaks in the studio and sometimes you hit places that you need to break through and overcome, and we constantly go through both of those places. But we're definitely working extremely hard on it, and it will definitely see the light of day sometime in 2012.

One [album track] that is public is with Allen Stone ('Neon Cathedral'), who's a singer from around here. He's a really talented dude. In terms of rap features, I think that we are still in the process of figuring out what we want to do there. I have a lot of really talented friends that rap that I would really love to get on the project. There's also some national artists that I'm sure we'll end up working with. But it's a little too early to tell or to talk about right now."

Pressure For The Album's Reception?: "People are gonna always feel differently. There's people that will tell you that the album I put out when I was 17-years-old is the best work I've ever done. You can't appease everyone with it. I think you make the art for yourself, and that's all you can do. You want it to be the best that you can possibly make it, and you want it to be diverse and you want it to showcase you as an artist. From there, it's up to the public, it's not up to me."

On Signing To A Major Or Staying Independent: "We're kind of in between. We've talked to pretty much every major label at this point, they've all hollered at us. But it's not that intriguing to me to sign to a major. I'd much rather do it independently, I'd much rather do it ourselves. We might team up with an independent label for a distribution and manufacturing type of deal. But we haven't finalized anything with anybody and we're just making the album at this point. We want to do it as independently as possible.

We've talked to Atlantic [Records], we've talked to Geffen/Interscope and Warner, RCA…Right now, first and foremost, we just need to make the album and focus on that. Taking these meetings and talking about them and going over numbers just takes energy away from the creative process. I just want to focus on the art, and the people that I want to hear it are gonna hear it. We obviously want it to be as big as it can possibly be, and reach as many people as it can. At this point it's just about making the music first."

The Legend Of Ben Haggerty: "I want to be remembered as somebody that put honesty first, that put vulnerability first; that said things he was scared to say, that I was scared to say. And somebody that really put on for the Northwest and put on for Seattle. I think that the music is much bigger than myself, and it comes from a place bigger than myself. And I don't ever want to take credit for that. That is a force beyond me. I think I'm a part of something that is greater. And I want to use that to the best of my ability to write honest, personal and sincere music that has an impact on people."