Marcus Manchild Explains "Spaced Out" Movement, New Houston Artists Respecting Bun B, Lil Keke
Texas' rising star explains how he gained a lot of knowledge from The Smoker's Club Tour and how the class of H-Town spitters hopes to make the Geto Boys, UGK and Screwed Up Click proud.
Nowadays, it seems like the evolution of Hip Hop is moving at the same breakneck speed as technology. It's as if both entities are developing on the exact same timeline- a theory that's highly feasible given the rate at which we consume new music, seemingly on an hourly basis. Up and coming stars, like 22-year-old Marcus Manchild, don't have to wait until trends trickle down to their city- these days, the "Internet Kids" create the trends, manipulate the styles, and buck the old methods while paying homage to the O.G.s. Houston-based Marcus is only the latest to do so, with the unprecedented success of his first mixtape Preseason last fall and the newest release Preseason 2. He maintains the essence of his hometown's Hip Hop, cultivated by folks like the Geto Boys and UGK, all while finding his own way albeit effortlessly.
DXnext caught up with Marcus to talk about his start, his signature, and those big-name co-signs at the beginning of his career.
Photograph by Yung Chill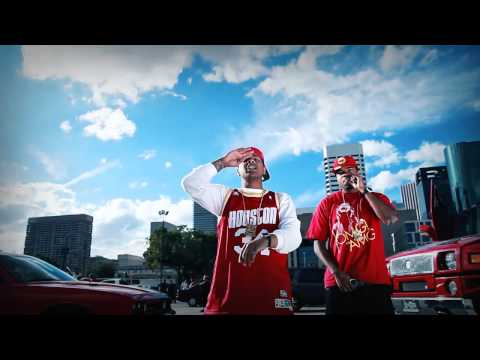 Humble Beginnings: "I got started when I was 16, 17. I dropped out of school but I could hoop, I was supposed to go far with that, but you know how things can get messed up. I got with Chad [Marcus's road manager] and Abe and they brought me over to AMG. They really got me more on the business side of how to do my music. It wasn't just so much freestyling as I've been doing. Usually, I'd just be in a closet like, 'Yo, this is Marcus, this and that…' [rapping], but they told me, 'You gotta actually pressure yourself to go to the next level, or you'll see yourself at a standstill.'"
On His Major Co-Signs: "Preseason was my first. We dropped it in September of 2010. We got a lot of big names on some of my tracks just off a lot of our people knowing each other. Travis Porter, Big K.R.I.T.… Me and K.R.I.T. became cool, then I have more stuff coming with Curren$y, Smoke DZA… We got stuff working. It's just blessings I think, for us to even be able to encounter and run into these people, and actually have a chance to say, 'Hey, this is my music. I know you've probably heard it. I've heard yours. Let's do work.'"
'New Houston' Sound: "Everybody went through it. I mean, from times when it was Scarface, then Slim Thug, [Lil] Keke and them, so now it's time for us younger people, but we don't ever forget about them. Those are O.G.s, I talk to them, like, me and Slim [Thug] are cool. I just brought him out onstage- him and Paul Wall - while we were out in Houston [for the Smokers Club Tour] just a few days ago. We don't ever forget about the O.G.s, Bun B and everybody, we look up to them and I look at everything that they did in their careers, I take some of it and put it with mine and grab from what I see in different parts of the country. I actually listen to a whole lot of different music too, so I never take away from the Houston style, I just incorporate Houston with what I'm doing as a young person, how I'm feeling and what I'm doing on a daily."
Houston Rocket Rhyming: "Actually Chad'll tell you. It was when we were doing Preseason 1. I never knew I could rap fast. Then when I heard that 'Bottoms Up' beat, I was like, 'I'm finna try something…' I went to the studio and was like, 'Gotdamn! I ain't know I could do this. Where did that come from?' So now it's just like, that's an advantage and I just have to keep going. Because I'm not one of those hip hop heads like other people, so I'm listening to other artists and learning from them and I'm starting to get into the hip hop stage of my mindset. But I'm also noticing that I have this advantage so I'ma go on and speed it up then."
On His Personal Evolution: "I've experienced growth and maturity in my music since the first Preseason. Preseason 1, we were just doing stuff, like I said, I was just kinda freestyling and testing the waters, like, 'Let me get on other people's beats.' For Preseason 2 I wasn't on anyone's beats, these were all originals. So it's just been finding myself and trying to find my own lane. You know, I'ma get the comparisions to the Drakes, the Wiz [Khalifas]… But it ain't about that you know?"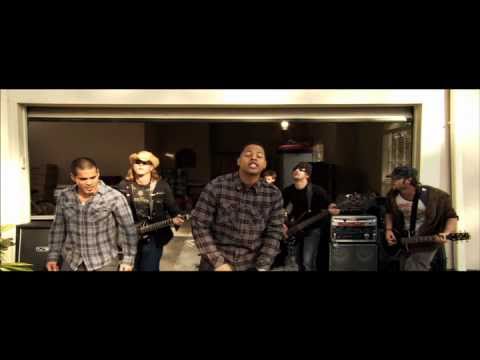 On His Spaced Out Movement: "'Spaced out' is just freeing your mind, like, you're spaced out sometimes probably. Anybody who likes to go get tipsy or likes to smoke weed, get high, or take any other type of drug, they like to get in their own set in their own mind. They don't like to sit around and be around nobody sometimes- they space out. Like, if I close my eyes, I'm up in the sky. Everytime I'm on stage, I'm in the sky. That's all 'spacing out' is about. And I feel I'm the Space God."
On the AMG Team: "AMG is the family. They're the ones who made Marcus Manchild into who I am today. If it wasn't for AMG, I wouldn't be on the up-and-up ready to do something, I'd probably be sitting on my ass, just fucking around on the southwest side of Houston. They found me through family, my managers been knowing me since I was six. They never knew I could rap, so when they found out, it was like, 'What the fuck? You can rap now?' [laughs] Then it was like, 'Well, shit. We'll take you.' Their family is close to mine so it just worked as a blessing. It was just crazy."
Most Important Fanfare: "I have one big sister, she's two years old than me and we're very close. She's going crazy right now! Even my mom… She's going wild right now. It's like, she can't believe that someone that came from her womb is doing something and people know all about it."